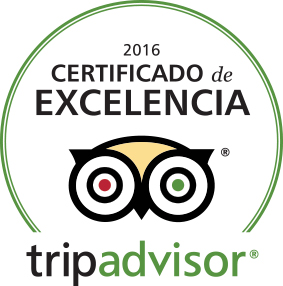 Mapoula PR has been awarded a Certificate of Excellence from TripAdvisor.
This award, which carries giving himself six years, recognizes the achievement of the hoteliers businesses that have received good reviews in TripAdvisor systematically over the previous year. The Certificate of Excellence winners are hotels, catering establishments and attractions around the world they offer their customers continuously a higher quality experience.
"With the Certificate of Excellence Awards recognizes the achievement of the hoteliers businesses that have been systematically reviews and positive feedback from travelers," said Heather Leisman, vice president of industry marketing, TripAdvisor. "This recognition helps travelers identify establishments that offer good service regularly and book them. TripAdvisor is pleased to play this critical role of helping travelers feel more confident when they book. "
The Certificate of Excellence takes into account the quality, quantity and how recent are the ratings given by travelers on TripAdvisor over a period of 12 months. To this end, businesses should be kept in a general minimum score of four points out of five, and have a minimum number of opinions and a profile of TripAdvisor whose age is 12 months at least.
At Mapoula PR we are very proud to have obtained this certification and wish to encourage you to visit to check the excellence of our establishment!